As the weather begins to warm, it's hard to resist basking in the Atlanta sun. While its important to get some vitamin D, Dr. Fishman emphasizes the importance of properly protecting your skin from harmful UV rays. Applying sunscreen in the morning before starting your day is the best way to prevent both short term and long-term sun damage, such as freckles, uneven pigmentation and fine lines.
Ideally, it's best to apply sun protection to the face and neck, two areas that are sensitive to sun related aging, both in the morning and every two hours of sunlight. Some people may be off put by the greasy feeling, but luckily it doesn't have to be that way! Powder sunscreens feel weightless on the skin, quick to apply, and easy to blend into the skin. Read on to hear about the favorite powder sunscreens Dr. Fishman and Ms. Alla's discussed with The Strategist.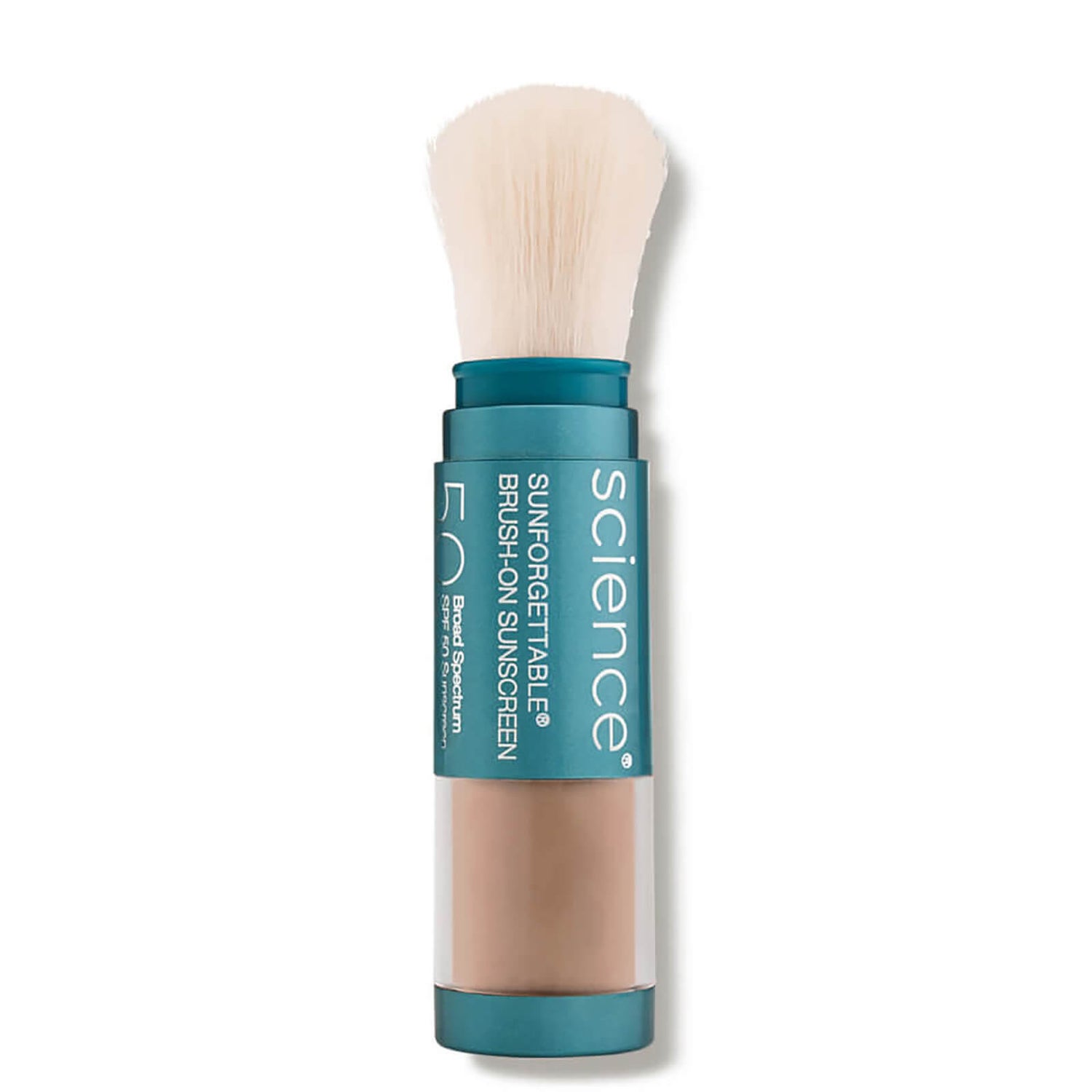 1) Colorescience Sunforgettable Mineral SPF 50 Sunscreen Brush
An office favorite, this brush able, powder sunscreen is perfect for touchups throughout the day. Dr. Fishman herself uses this product on herself and her husband and young daughter. She loves that it's cruelty-free, easy to apply, and portable. Not to mention the product provides a hint of coverage, while reducing shine on a hot day!
 The product is 100% mineral based and used titanium oxide and zinc oxide to reflect harmful UV rays. Even better, it contains hyaluronic acid to hydrate your skin and antioxidants to protect against pollutants. The best part: Sunforgettable comes in four shades to even out skin tone and help you look your best.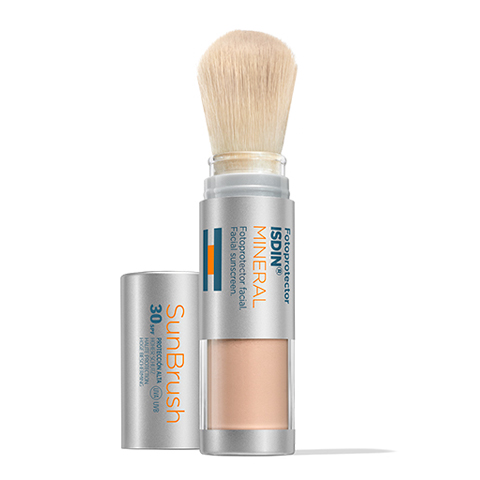 2) ISDIN Fotoprotector SunBrush Mineral SPF 30
The ISDIN brand is another favorite of patients, and this product is no exception. The SPF 30 powder can be applied over top of makeup and even contains light reflecting particles to help you glow—without looking any shinier!
3) Supergoop! Invincible Setting Powder
This product comes highly recommended by many dermatologists and estheticians for its ability to protect against both UVA and UVB rays. In addition to offering SPF 45 level sun protection, the powder helps nourish skin with ceramide 3, antioxidants, and vitamins E and C. The product is clean and reef-friendly!
4) Brush On Block – Mineral Facial Sunscreen Powder
As Brush on Block is translucent, it is a bit less "makeup-ey" than some of the other powder sunscreens. This also allows it to be applied more generously to many parts of the body, without the worry of staining your clothes. The product is sweatproof and offers SPF 30 level protection.
Dr. Fishman stresses the importance of proper sun protection to all her patients. The sun's rays can be very damaging to skin; adequately protecting yourself is one of the best ways to prevent signs of skin aging. All of these products are easy to toss in your purse, making staying protected from the sun easier than ever before!
View the full article at https://nymag.com/strategist/article/best-powder-sunscreens.html